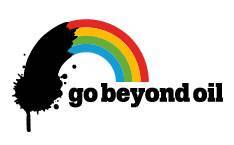 One hundred and fifty three days after the Deepwater Horizon exploded in April, only earlier this week was the well  officially plugged, or declared "effectively dead" in oil spill-speak.
But while the well may be a goner, our work in the region has only just begun.
We don't fully understand the long-term effects of oil spills, especially those as big as this one, and, sadly, our government has all too often seemed more interested in helping BP cover-up the spill's true size than it has in establishing the extent of the damage. It's clear we need independent science to get the truth.
That's why the Greenpeace ship Arctic Sunrise is currently in the middle of a three-month expedition in the Gulf. The ship has hosted several teams of independent scientists from research institutions like Texas A&M University, Nova Southeastern University, and Tulane University, who are working to figure out where all of BP's oil has gone and what it's doing to the Gulf's marine wildlife and ecosystems. You can follow the ship's route and the independent scientist's findings via a nifty Google Earth map, which tracks everything from blog posts and Tweets to pictures and videos coming from the crew on-board the ship.
Or you can just ask the crew about it directly. This Friday at 1:00PM EST/10:00AM PST, Greenpeace is hosting a blogger briefing, "Beyond Oil: Blueprint for an Energy Revolution," as part of U.N. Week in NYC. Greenpeace USA's research director Kert Davies will be speaking to the crowd from the ship live via video Skype, as well as fielding questions you can submit in the live chat or on Twitter (use the hashtag #beyondoil).
Not live from the ship but no less cool will be the chance to ask questions of Sven Teske, a scientist himself and the lead author of Greenpeace's Energy [R]evolution report. Greenpeace isn't just against dirty fossil fuels like oil, you see. We're also very much for a different kind of energy—the clean, renewable kind—and we've prepared the Energy [R]evolution report as something of a blueprint for how we can make a clean energy economy a reality. Sven will also be happy to answer any questions you might care to submit.
Precisely because we don't know what the impacts of the oil will be, it's incredibly important that we get a fair and true accounting of where the oil has gone (it's not mostly gone, as BP and our government tried to tell us; for instance, a bunch of it has become a "slime highway" on the ocean floor) and what it's doing to marine life and ecosystems there.
All we do know for certain is that the oil and its impacts will persist for decades, and it makes a whole lot of sense to try and understand what that might mean.
Image credit: Greenpeace
Follow Change.org's Environment page on Facebook and Twitter.